Singapore will be hosting this year's Dredging & Land Reclamation World Summit from 5 to 8 September, and Simon Burgmans, Director & Principal Dredging Consultant at in2Dredging Pty Ltd (i2D), will be giving two workshops and three presentations. During these sessions Simon will share his expertise in cost-effective and successful dredging as well as land reclamation works. He will cover topics such as contractual awareness, technical know-how, environmental alignment, climate considerations, and practical skills for optimising contractor performance.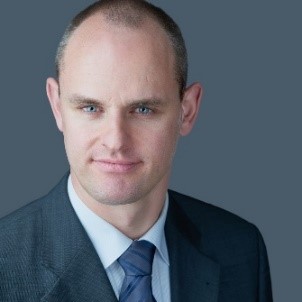 Effective Contract & Risk Management Workshop
In this workshop Simon will present methods for enhancing the success of dredging projects by mastering effective contract and risk management techniques.
Dredging contracts can lead to disputes, as well as budget and schedule overruns, and penalties. Thus, the workshop will teach attendees how to optimise project outcomes early in projects through contract administration and risk mitigation.
The workshop covers measuring supplier performance, preventing issues, reducing delivery risks, and addressing complex contractual scenarios. After this workshop, attendees will be able to handle disputes, ensure quality and navigate the intricacies of dredging contracts.
Hydraulic Fills for Dredging & Reclamation Works Workshop
Simon will also lead the Hydraulic Fills for Dredging & Reclamation Works workshop, in which he will provide comprehensive technical knowledge.
Hydraulic fill initiatives require a thorough understanding of the characteristics of suitable and available fill. The characteristics of fill material used can make a world of difference to outcomes between each hydraulic fill project.
The complexity of hydraulic fill projects necessitates undertaking proper feasibility studies to mitigate technical, financial, economic and political risks. These projects sometimes also require specific construction or treatment methods. Therefore examining the geotechnical data of borrowed fill materials is vital.
Attendees of this workshop will gain knowledge about reclamation materials, engineering processes and design considerations.
Presentations
Simon will also give three presentations. In the first there will be a comprehensive exploration of Planning & Design of Dredging Projects and related topics. Insights will be provided into key concepts and considerations within dredging project design. The presentation will cover site analysis, volume estimation, as well as equipment selection and equipment limitations.
In addition, the importance of strategic project planning will be highlighted by emphasising stakeholder engagement, regulatory adherence, and environmental sustainability while addressing environmental considerations, risk assessment and mitigating measures.
In the second presentation, Simon will dive into the topic of Dredging Monitoring and Control. He will discuss monitoring types, baseline conditions, methodologies and timely review procedures, all aimed at achieving cost-effective, successful and sustainable dredging projects.
Simon's third presentation, Successful Planning of Dredging Projects While Ensuring Environmental Sustainability, will provide insights into conducting dredging projects with a focus on environmental sustainability. This session will cover various topics, including energy efficiency, environmental considerations, risk assessments, spatial-temporal effects, permits and mitigation strategies. These aspects are all geared towards achieving ecologically responsible dredging outcomes.