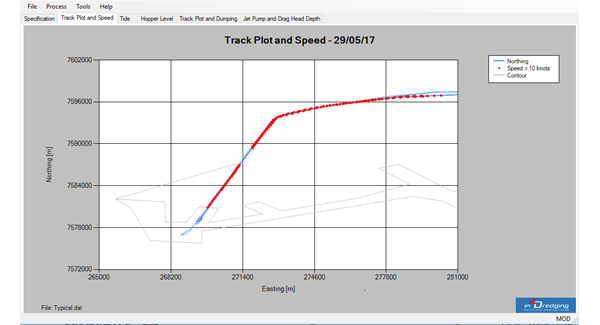 in2Dredging (i2D) releases an online tutorial of its Equipment Performance Review (EPR v2.2) tool, which is available on i2D's EPR webpage.
The tutorial is aimed at allowing dredging professionals to review equipment data quickly and easily, so they can consistently monitor their performance. The tutorial covers the monitoring of dredge equipment to certify compliance with environmental requirements, such as ensuring that:
vessels have adhered to speed restriction zones;
the hopper has not overflown;
the dredge has remained within the surveyed corridor; and
pumps have been switched on near seabed.
EPR can also monitor compliance with social requirements and monitor any production limiting factors to ensure the project comes in on time and on budget.
The above-mentioned capabilities have been thoroughly tested using i2D's Quality Management procedures that ensure the quality of all i2D's dredging tools.
Read More about EPR.