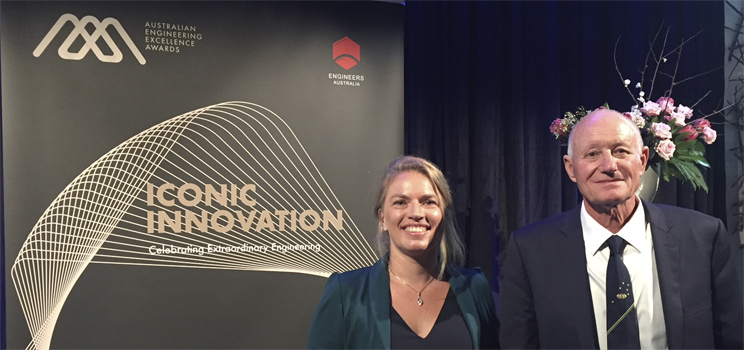 Recently, Greg Miller and Sandra Gyles represented in2Dredging at the WA Australian Engineering Excellence Awards. Judges were impressed with the wide range of entries and the world class innovations that were presented at the WA awards. It was enjoyable to be surrounded by so many innovative minds!
in2Dredging submitted its Subsea Rock Cutting (SRC) tool, which had been short-listed for the WA awards. This innovative tool accurately estimates the cutting production for any dredging or mining equipment that mechanically cuts rock in a subsea environment. The estimates produced by SRC are based on forces and power balances between machinery and rock.
in2Dredging takes immense pride in its advanced engineering tools and will continue developing them so as to allow us to provide robust and reliable estimating services.
Unfortunately, however, in2Dredging was unable to make the finals. Infrastructure Projects were the big winners at the WA awards and will compete against other state finalists at the AEEA in Sydney in September. Congratulations and good luck to all finalists!