About Us
in2Dredging (i2D) is an international and independent dredging consultancy based in Australia and Europe.
Our dredging consultants are renowned for delivering practical and value adding solutions.
The multi-disciplinary i2D team has a broad profile of specialised skills across all areas of dredging.
i2D is an employee owned organisation focused on the needs of our clients. We are passionate about dredging and take great pride in our work.
Our Team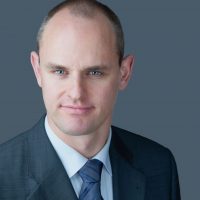 Simon Burgmans
Director & Principal Dredging Consultant
Read more …

___

Simon Burgmans graduated from the Technical University of Delft as a coastal engineer specialised in dredging.

He started his career with the world leading dredging contractor Van Oord as a R&D engineer. He was promoted to R&D manager and progressed his career within Van Oord by joining Operations.

In Australia he joined Wood Group Kenny, a world leading pipeline engineering consultancy. Some of the major oil and gas projects he supported as a principal engineer were Browse and Gorgon LNG projects.

In 2016 he founded in2Dredging.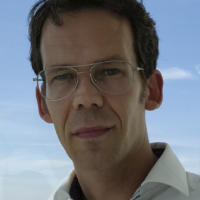 Joost Mol
Lead Dredging Engineer / Specialist Data Scientist
Read more …

___

Joost started his career as a production engineer at Royal Boskalis Westminster N.V. During this period, he developed project estimates for dredging projects in Europe, Asia, Australia, North and South America, Africa and the Middle East region. He also executed onboard production follow‑ups, undertook optimisation requests and troubleshooted projects. Furthermore, as a lead instructor, Joost trained junior and senior crew members on Boskalis's dredging equipment simulators.

Later Joost joined VBMS, where he developed production calculations methods for various offshore trenching methods.

Joost's technical expertise has seen him write simulation models to study the effect of new business rules on sorting processes and logistics. These models provide new insights into production standards and cost-driven optimisations.

In addition, Joost designed and developed the Proof of Concept for the Multiped platform. Multiped is a data platform that receives data signals from offshore equipment and displays their information in interactive and customisable dashboards for use by onshore data experts.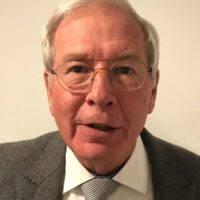 Johan Voorwinde
Dredging Consultant/Technical Specialist
Read more …

___

Johan has over 40 years' experience in the dredging industry, working on equipment new builds, as well as equipment maintenance and development projects. He also has extensive experience in project execution and management of such projects.

He started his career with several legal forerunners of what is now Van Oord, which since 2003 has become one of the world's leading marine and dredging contractors.

Johan started in the dredging industry as a technical, and later as senior technical, inspector on various types of dredging projects all over the world.

In the mid-eighties, Johan worked on several equipment newbuilds and conversions as a team member and as a project manager. He later became the technical manager over Van Oord's Technical department responsible for all their dredging equipment.

Due to a big investment program in 2010, Johan became the project manager on a newbuild project to build two of the biggest Cutter Suction Dredgers in the world. He also subsequently project managed a newbuild for a cable laying vessel for Van Oord's Offshore Wind department, which has become a major area of expertise for Van Oord.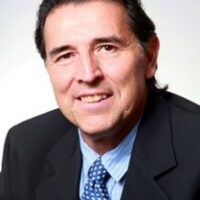 Ian Baxter
Principal Environmental Consultant
Read more …

___

Ian Baxter is a specialist marine environmental consultant with over 30 years' experience in ecological investigations, research and consulting studies of marine systems in tropical and temperate environments around Australia and in New Zealand, South East Asia and the Arabian Gulf.

Since 2005 he has been a Certified Environmental Practitioner (CEnvP) within the Australia and New Zealand certification scheme.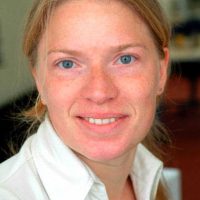 Sandra Gyles
Operations Director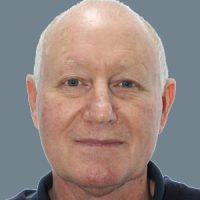 Greg Miller
Principal Dredging Consultant
Read more …

___

Greg Miller has had over 35 years experience in the international marine, dredging and oil & gas industry.
His technical understanding of marine and dredging contracting began in 1983 with his employment by the Dutch-Australian WestHam dredging company, which is now part of marine and dredging contractors Van Oord and Boskalis.

He held several positions on major projects and gained first hand experience on all dredge types including drilling and blasting barges, land reclamation, outfalls and rock installation.

Greg has witnessed the improvements in dredge designs and capabilities over the last three decades. As the Australian dredging industry grew, he moved into the role of Principal Dredging Consultant for Clients, Contractors and Engineers. He participated in the developments of many major ports developments, mainly in Australia.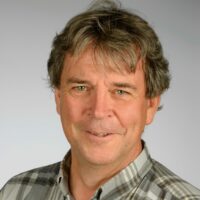 Marc Bik
Specialist Engineering Geologist
Read more …

___

Marc is a versatile engineering geologist with over 30 years' experience in project management, providing offshore geophysical surveys and geotechnical engineering advice to offshore renewables as well as oil and gas operations worldwide.

He has expertise in offshore site characterisation and ground model development as well as integrating geophysical, geotechnical, geological and other relevant data to identify geohazards. Marc also has experience in quantifying and managing risks when laying cables and pipelines as well as for subsea infrastructure.

Marc has a broad range of experience in project management, offshore geotechnical investigation and engineering, geophysical surveying, geohazard identification and offshore pipeline installation, representing both oil and gas producers and service companies.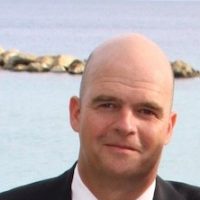 René Visser
Project Manager / Dredging Consultant
Read more …

___

René has over 25 years' experience in engineering, including extensive project management experience in rockworks, major dredging and reclamation works, and environmentally sensitive projects, as well as the management of offshore HV cable works and pipeline installations.

He started his career with one of the world's leading marine and dredging contractors, Van Oord Group. As a member of Van Oord, he was given the opportunity to develop his management skills particularly in the areas of engineering, tendering and project management. He finished his career at Van Oord working for several years as the company's representative in Portugal responsible for acquisition, planning and project management as well as being responsible for the final delivery of various projects.

In 2002, René started working for DEME Group, initially as the dredging and reclamation specialist on large scale projects in Europe, Latin America, Middle East and Africa. He later worked on several pipeline installations for the oil and gas industry and offshore HV cable works for wind farms.

Since 2015, René has been working as a self-employed Consultant providing project management services to market leading companies in the above‑mentioned industries.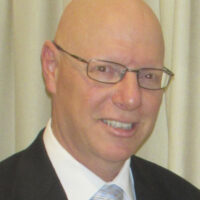 John Polglaze
Principal Environmental Consultant
Read more …

___

John has around 40 years' experience in maritime industries, in both seagoing roles and as an environmental management practitioner. He began his career in the Royal Australian Navy (RAN) before obtaining qualifications in environmental management and marine science.

He is recognised widely, in Australia and overseas, as a specialist adviser on maritime environmental compliance issues, and has worked extensively in this arena for Government regulators and management agencies, commercial ship owners and operators, and resource companies. John has advised on all aspects of environmental risks as well as management of ship design and operations for a range of clients in Australia and overseas. In addition, John has worked globally on the management of ship waste, ballast water and biofouling.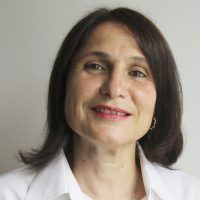 Grace Dennis
Business Manager
Read more …

___

Grace has 12 years' experience as an IT professional having worked both as a Consultant and as an employee in IT departments of various organisations. Most software development projects Grace was involved in required her to follow them through their full development lifecycle, i.e. from writing specifications, through to development, testing and implementation. Most assignments included technical documentation, user help files, and user training.

In addition, Grace has many years' experience as an Administrator having worked in this field for 7 years before becoming an IT professional and again from 2009 to present. As an Administrator Grace has provided office administration, bookkeeping and staff contract development support as well as providing proofreading and document layout services.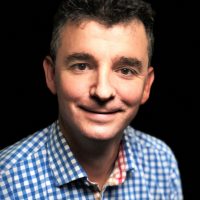 Marcel De Ruiter
Project Manager / Dredging Consultant
Read more …

___

Marcel is a focused and dedicate professional with over 17 years engineering, operational, contract and project management experience in the marine and dredging industries. He specialises in motivating project teams to ensure that even the most difficult projects are delivered on time and on budget.

Marcel started his career with one of the world's leading marine and dredging contractors, Van Oord. He then spent 9 years working globally before joining the Netherlands' Ministry of Infrastructure and Water Management.

To further his experience in leading complex multidisciplinary projects at the interface of project management and the political landscape, in 2015 Marcel joined the Delfland Water Authority where he was awarded the Union of Water Authority's Water Innovation prize for his innovative S.C.H.O.O.N project, which he completed for the Waste Water Treatment industry.

At the beginning of 2018, Marcel cofounded De Toetsfabriek, whose goal is to reduce the cost of possible project failures by assessing the project Management teams during the projects' lifecycle. His extensive experience working with both contractors and clients complements such assignments.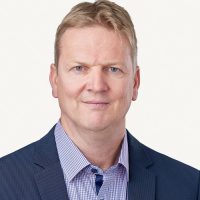 Ralph Brevet
Client Representative / Principal Tool Developer
Read more …

___

Ralph Brevet has 25 years of experience in project engineering, covering a wide range of engineering aspects.

Worked for 16 years for a world leading pipe-lay contractor, Allseas, on the preparation of project documentation, analyses, software development, R&D projects and represented the company on a number of dredging and trenching support vessels.

In 2006 he started working for Wood Group Kenny Perth and was seconded to major oil and gas projects. He started projects in an office-based project engineering role and moved into a Client Representative role when construction activities commenced.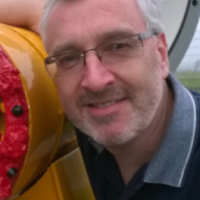 Simon van Boesschoten
Principal Shore Crossing, Micro Tunnel & HDD Consultant
Read more …

___

Simon van Boesschten has over 30 years' experience in conducting shore crossings and using micro-tunneling and Horizontal Directional Drilling (HDD) techniques.

Over the past 30 years, Simon has been involved in many drilled pipeline shore crossings projects as well as numerous land-to-land pipeline crossings such as river, road, railroad and airport runway crossings. He has also worked on crossings under environmentally sensitive and suburban areas.

In addition, Simon has provided package engineering and company representation services for the design and construction of shoreline, river and road crossings to both the Civil and the Oil and Gas Industries.

Simon is experienced with design, tendering and award project phases as well as construction site management, having gained extensive hands-on experience whilst working on construction sites throughout the world.

Furthermore, Simon has a good understanding and takes a proactive approach to the stringent HSEQ regimes usually applied within the Oil and Gas and Offshore industries.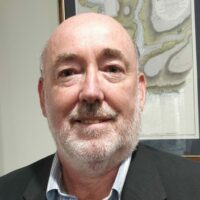 Paul Truscott
Survey Specialist
Read more …

___

Paul Truscott has 33 years' experience in the offshore survey industry of which the last 19 years have been in the role of Survey Consultant. During his time as an offshore surveyor, he has gained experience in all aspects of positioning, rig moving, site surveys, pipeline route surveys, engineering surveys and charting surveys in harbours and coastal and offshore locations. He has worked predominantly in Australia, New Zealand, SE Asia and the Middle East.

In addition, Paul has extensive experience working on projects that involve ROV operations, ranging from general video inspections, through to construction operations and high accuracy Out of Straightness (OOS) pipeline surveys. He conducted OOS pipeline surveys as part of the as‑built surveys for the Pluto Trunkline, Greater Western Flank Phase 1 and Phase 2 pipelines and the Woodside 2016 pipeline inspection campaign.

Finally, general Video Inspections (GVI) and construction operations with ROV have formed a large part of every construction job that Paul has undertaken, from structure installation to pipelay operations.
Our Projects
in2Dredging Consultancy Services is proud to have participated on the following projects.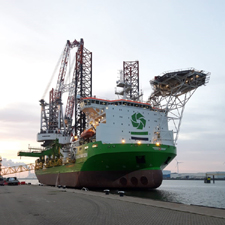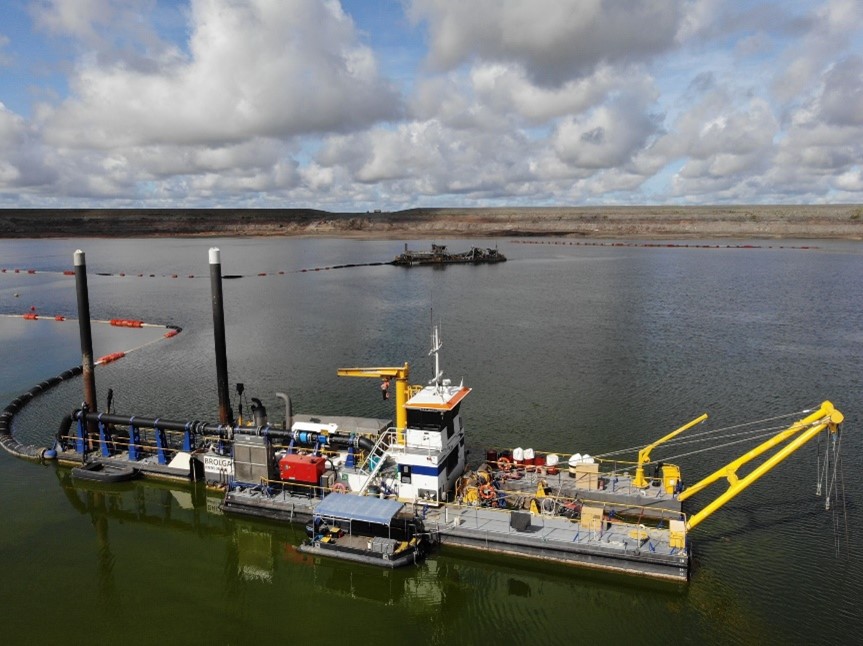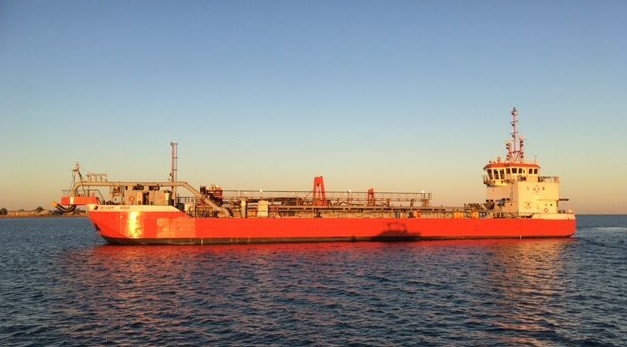 Project: Soil Improvement Project Julianahaven
i2D's Client: BUSS Terminal Eemshaven B.V.
i2D's role: Project Manager
duration: Feb to Oct 2020
Project: Dredging Fine Tailings
i2D's Client: Energy Resources Australia (ERA), Ranger Mine
i2D's role: manage dredging operations
duration: August 2018 to present
Project: Wheatstone LNG Clean-up Dredging
Subcontractor: TAMS
Contractor: Bechtel
Company: Chevron
i2D's role: Subcontractor's Project Supervisor